IT security at the very highest level for small and medium-sized enterprises
Securepoint is a leading German manufacturer of reliable cybersecurity solutions and services for SMEs, public authorities and institutions. Securepoint's "Unified Security" strategy offers a broad portfolio of hardware and software solutions, as well as cybersecurity training, to help organizations holistically protect themselves from cyber-attacks and malware. Our system house has been relying on Securepoint's proven solutions for several years now.

UTM firewalls from Securepoint reliably protect your networks from external attacks. In addition, they enable safe surfing and working through intelligent filters. In addition, the award-winning email security keeps your email inboxes clean with up to four powerful scanning engines.
In addition to protection features, Securepoint firewalls also offer powerful VPN technologies such as IPSec, SSL VPN and Wireguard to securely connect external employees or other locations.
Firewall as a Service - rent instead of buy
Powerful IT security solutions as a flexible rental model. Includes advance replacement service, Antivirus Pro and Mobile Security. With FWaaS from Securepoint, you have access to the complete pool of Securepoint NextGen UTM firewalls.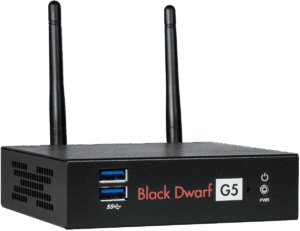 The VPN gateways provide a high-performance and secure connection via VPN to a site. Due to their size and performance, they are ideally suited for connecting additional locations or home office employees to the main location. With an additional license, they can also be extended to a full UTM firewall.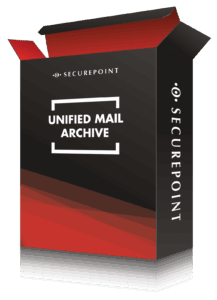 Audit-proof email archiving from Securepoint for a GoBD-compliant backup of your emails. Available as software, virtual machine or pre-configured hardware (appliance). Supports, among others, Microsoft Exchange®, Hosted Exchange mailboxes, Kerio®, MDaemon®, Lotus Notes®, etc.
In addition, Securepoint mail archiving offers direct integratino in Microsoft Outlook via add-in.
Audit-proof e-mail archiving at a flat monthly price without additional hardware in the TERRA CLOUD from Wortmann. Includes backup, updates, monitoring and support from Securepoint.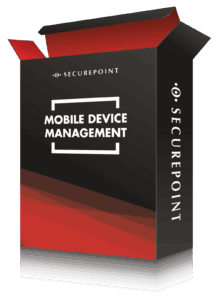 Securepoint Mobile Device Management
Securepoint's MDM provides simple and centralized management for an organization's mobile devices. With ready-made profiles, mobile devices can be set up and managed quickly and easily. Thanks to central authorization management, you can quickly and easily manage the apps that are available to the user. In addition, finding, locking and deleting devices is easy via the cloud portal.
Securepoint Mobile Device Protection
Cloud-based traffic protection via NextGen cloud firewall cluster via automatic VPN. The Threat Intelligence Feed reliably protects iOS and Android devices against viruses and other threats. When leaving the company network, the end devices automatically connect to Securepoint's secure network via VPN and reliably filters harmful content even before it reaches the smartphone.
All Securepoint Mobile Device Management functions are also included. This makes Mobile Device Protection an attractive overall package for small and medium-sized enterprises.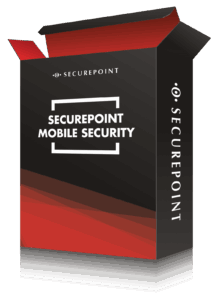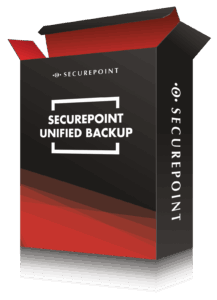 Securepoint Unified Backup
Secure cloud backup solution – encrypted & secured. Protect your corporate data in geo-redundant servers in Germany with up to 44 recovery points. Thanks to DeltaPro technology, the amount of data to be transferred is reduced to a minimum. Recovery can be performed locally, on dedicated hardware, or in a virtual environment. This means that in the event of a failure, your systems will be back online within a very short time.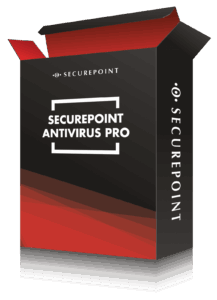 Securepoint Antivirus Pro
Virus protection for PCs and servers with central cloud management. Antivirus Pro uses the IKARUS T3.scan.engine, one of the best engines available in the world. At the same time, the system architecture is designed to work quickly and conserve resources.
Proactive protection for your network without additional hardware or software. Simply use Securepoint's DNS server on your own hardware, for example on your existing router. Securepoint's AI-powered Cyber Defence Cloud filters all malicious or unwanted services and websites in the process. This allows you to significantly increase the security of your devices with a small amount of effort.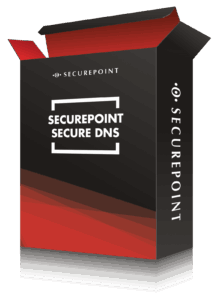 Securepoint Awareness PLUS
Employee negligence is the biggest threat to enterprise cybersecurity. Awareness PLUS offers a modern e-learning platform with versatile learning modules and extensive customization options. This allows you to raise awareness of IT threats among your employees and effectively protect your network against attacks.
Awareness PLUS also uses industry-specific phishing and spear phishing simulations to identify potential security gaps among your employees and close them with targeted training. Employees also receive certificates and badges for passing modules to increase motivation for training.